Music
---
To purchase a CD, contact:

Darlene Heath
88 Westland Way
Delaware, OH 43015
614-596-8062
thumper@appalachianheritagefan.com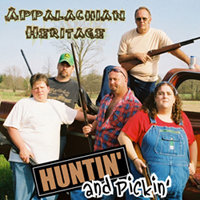 Huntin' and Pickin'
©2007 Appalachian Heritage.
Molly and Tenbrooks
Sittin' On Top of the World
The Crime I Didn't Do
Caught in a Crossfire
How Mountain Girls Can Love
Little Willie
Redwood Hill
Mountain Dew
Walk the Way the Wind Blows
Love Please Come Home
Groundhog (Refried)
Old Joe Clark
---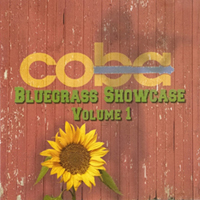 COBA Bluegrass Showcase, Volume 1
©2007 Central Ohio Bluegrass Association, Inc.
Same Old Song (Big Red and the Wagoneers)
Molly Rose (Country Grass)
Dancing with the Angels (Newgrass Station)
Old Bill (Frosty Morning)

Groundhog

(

Appalachian Heritage

)
These Things I Pray (Tradin' Up)
Wayfaring Stranger (Spanky Moore Bluegrass Band)
Putney's Run (Dixie Ryders)
Cryin' Holy (Sterling Bluegrass Boys)
Modern Funeral (Ed Samons and Plum Run)
Shady Grove (Lonesome Meadow)
I Looked Down the River (Grassahol)
Sugar Coated Love (Ramblin' Rose)
Musician's Prayer (New Jerusalem Bluegrass)
Face Like an Angel (Country Grass)
Home Free (Big Red and the Wagoneers)
---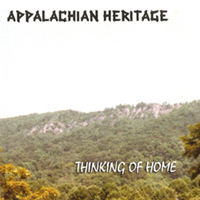 Thinking of Home
©2005 Appalachian Heritage.
Cold Winds
It Takes One to Know One
Sunny Side of the Mountain
Climbing Up the Mountain
Groundhog
The Book,

©2005 Toni Shutts and Tom Hale

Touch of God's Hand
Old Home Place
Legend of Maudie Dawson
Will You Miss Me